[edit]
We have organized the following activities for DALI 2017.
Welcome Reception
On April 17, to celebrate the beginning of DALI 2017, we will offer participants and their families a welcome cocktail consisting of warm and cold tapas. The event will take place in the Chill-out terrace of the conference hotel and will start at 7:30 p.m.
Boat Trip - Whale and Dolphin Watching Excusion
On April 18, during the lunch break, we will go on a 90 min boat trip seeking for whales and dolphins. Buses will pick us at the hotel entrance at 2 p.m. and will take us to Puerto Colón to take the boat. All conference attendants and families are very welcome!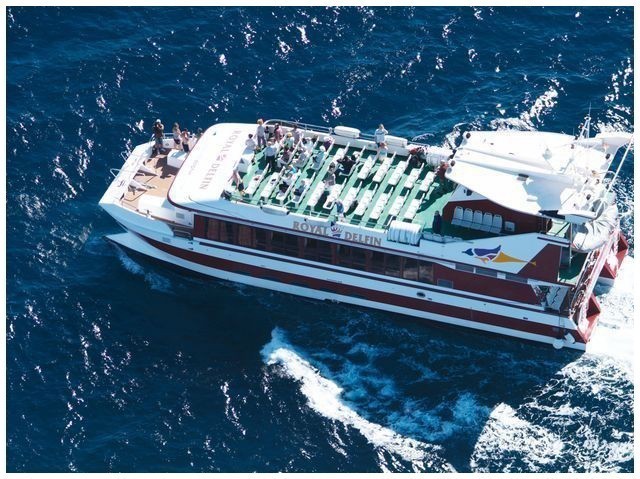 Visit to Siam Park (For Families)
On April 19, during the sessions of DALI's Symposium day, the family members will have the oportunity to visit the Siam aquatic park. The park has attractions for both adults and kids of any age, as well as swimming pools to simply relax and enjoy the visit. A bus service will take care of the transportation between the hotel and the park. The bus will depart at 9:30 a.m. from the hotel entrance . Interested family members will need to register in advance to get their tickets.
Gala Dinner
On April 20, as DALI's closure event, we invite DALI participants and their families to a Gala dinner at La Choza Restaurant in the hotel conference. The event starts at 8:30 PM
Gala dinner menu

Pumpkin and orange soup
****
Toast with goat cheese with salad and raspberry vinaigrette
****
Mango sorbet
****
Cod fillet cooked in olive oil with sweet potatoes and roasted vegetables
****
Passion dune of mango on biscuit dacquoise fruit salad
********************************


Vegan Option:

Cous cous with vegetable ratatouille